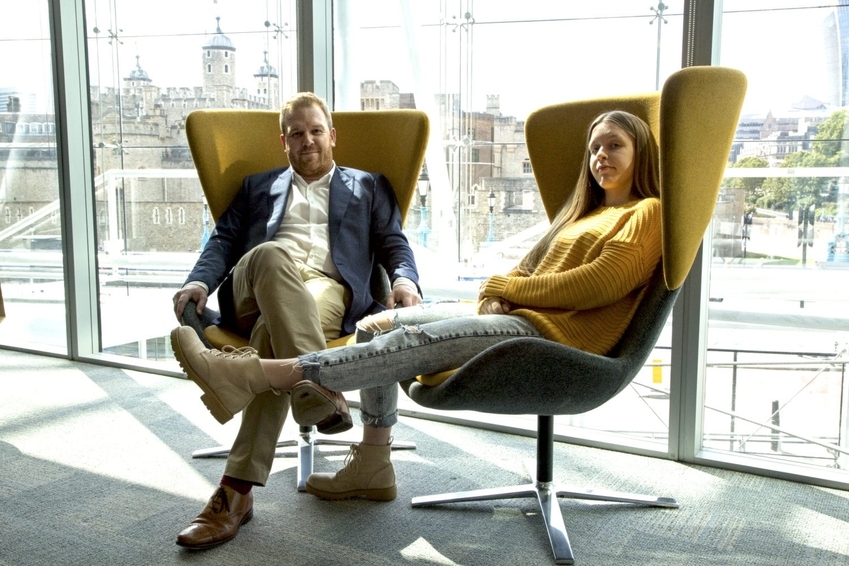 Tom's story
Global infrastructure finance
On International Men's Day (November 19), Tom Brichieri-Colombi tells us how he strives to get the work/balance right for himself, his family and his career….
I'm one of many parents at Mazars in full time employment and with responsibility for bringing up children. With limited time in each day there are often tough decisions to make about how these hours will be used. Traditionally it's work that has won the battle, but more and more people – working parents and employers alike – are challenging the status quo.
Connecting work and home life
For a start, I like to try to involve my family where I can when it comes to team members. When I have secondees from our team in India come to the UK, I invite them over for dinner, and often it is my kids that do most of the entertaining. This means my family know the people I work with and vice versa.
And with a daughter who is into her art and photography, it seemed a great idea to invite her into the office to spend a day working alongside me and my colleagues, to learn how a corporate photo shoot works. In her own words she found 'the most interesting part finding out the various practical considerations of running a shoot including processes I would not otherwise have thought about, like location scoping and permits'.
My daughter has been to the office many times before, mainly for our Mazars kids' Christmas parties, so it was really fun to have her come and engage on a new level now she is older.
Flexibility & forming good habits
More recently I have started to work from home once a week. This not only means a day when I can have lunch with my wife without the kids around, but also that I can do school pick-up, something that my youngest boy loves. And flexible hours means I can make it to some sports fixtures, awards evenings and the like, trading that time for some late night working with our team around the world.
And I am not alone in this. More and more colleagues across the business are making use of technology – we use Microsoft Teams – to facilitate working remotely and flexing hours. It's now routine for colleagues to join meetings via video and screen share, enabling people to easily connect across countries, time zones and around individual personal and professional commitments.
Tom's tips to help find balance that works best for you
As with most things, it's all about finding the balance that works best for you, your family and your employer – and the focus can shift depending on lots of variables. There isn't a one size fits all approach! Personally, I've found keeping these three mantras front of mind helps me focus on getting the balance right….
Be mindful and intentional about what you do and how you spend work and personal time. Recognise if you say yes to one thing, ultimately it will mean saying no to something else. Approach things with purpose!
Make sure you have something to focus on outside of work that you really enjoy – and ideally that's just for you. No one likes to feel like they are on a hamster wheel of Work. Sleep. Eat. Repeat.
Above all else, it's important to connect with people. Make an effort to talk to your colleagues honestly and openly about how things are going and take onboard their advice. It's good to talk!
Tom is a member of our Global Infrastructure Finance Team in London, which provides financial advisory, modelling and training services to the global infrastructure market.